The ROI Revolution Blog
Why Your AdWords Account Structure Matters
October 30, 2014
Whether you're new to AdWords or a seasoned veteran, you should understand that account structure is pivotal to your account's success.
Choosing your account structure is important because it can go a long way to increase the profitability of your ads, and their relevance in Google's eyes.
Your customer should have a seamless experience from search query to ad to landing page, then hopefully to the checkout confirmation page!
If you don't structure your account in a way that allows for customers to easily follow this process, then you run the risk of losing those customers along the way.
Customize Your Remarketing with Google Analytics
October 27, 2014
Have you ever dreamed about remarketing to users who came to your site through a specific paid search campaign?
Have you ever thought you could get more bang for your buck if you were able to only remarket to users who have spent at least 2 minutes on your site?
While we're unable to create lists of these specific users on AdWords, we have the ability to do so with Google Analytics!
Happy Holiday Marketing! 5 Quick Tips for Google Shopping Success
October 24, 2014
In September 2014, Google finalized the migration from the legacy campaign format with Product Listing Ads to the new Google Shopping format. This was a game changer for retailers across the board.
With the new format, account managers have access to competitive benchmark data to assess trends more clearly at a top level, as well as the ability to drill down further and optimize accordingly.
Now, as great as that all sounds, many retailers are still trying to wrap their heads around this major change, especially in light of the rapidly approaching holiday season.
Sales in November & December can either make or break an entire year for many of our clients, so getting Google Shopping (which makes anywhere from 20%-60% of sales for many accounts) optimized is crucial.
There's an App for That: Google Analytics on the Go
October 22, 2014
With the holidays fast approaching, it's more important than ever to keep your fingers on the pulse of your ecommerce business. A problem with your AdWords account or website during key holiday business hours could mean a big hit in lost sales if not caught quickly.
The problem is, that's easier said than done - especially at the holidays, where both your crazy business life and crazy personal life can keep you away from your computer at key hours.  Your iPhone may be your lifeline in the busy seasons, but with a website as complex as Google Analytics, that 3 x 5 screen just doesn't lend itself to important data check-ups.
Luckily, Google made sure there's an app for that.
Retailers: Stay Current & Relevant in a Fast-Paced World
October 20, 2014
Ecommerce is booming around the world. There's no denying the rapid pace and constant evolution of the ecommerce industry. Every year more and more shoppers are turning to the internet for more convenience, better product selection, and the lowest prices. According to the Centre for Retail Research, online shopping in the U.S. accounts for 11.6% of the total retail market share. And over half of the U.S. population shops online.
As a retailer, you know (and probably recognize) the growth happening in your own business as online shopping becomes more popular. However, this rapid growth means you have to be poised and ready for anything when it comes to driving qualified traffic to your site and creating more sales.
The Greatest Generation Goes Mobile: Optimizing for Senior Citizens
October 17, 2014
When we offer suggestions to our clients on how to best optimize their mobile website, accessibility (and thus, ease of purchase) is usually the main concern. However, accessibility can mean very different things to different people, and especially to different age groups.
Retailers who find older people in their core consumer group must endeavor to make mobile sites accessible even to those with age-related disabilities, lest they find themselves losing sales to retailers who take the time to do so.
A 2014 study, "Accessibility To Mobile Interfaces For Older People" reviews different mobile applications that can be used to make a mobile phone interface more accessible. Authors Diaz-Bossini and Moreno test the various applications against an accessibility checklist, and then rate how they perform. While the study itself is interesting, we focus on the checklist against which they rated the mobile applications.
Getting A Slice Of The Pie: Why The Top Ad Position Might Not Be All It's Cracked Up To Be
October 15, 2014
It's that time of year again! The leaves are changing, the temperature is dropping, and once again we have come face to face with the indomitable force that is the pumpkin. In honor of pumpkin-flavored everything, this week's research post is going to take a look at the life PPC lessons we can learn from, you guessed it, the pumpkin pie.
Our study this week focuses on ad positioning and how the top position may not be all it's cracked up to be. Researchers used data from a search engine marketing firm to conduct their analysis and they looked at the effect of position on impressions, clicks, conversions, and revenue for over 2,000 keywords over a 90 day period.
AdWords for Video and YouTube: Is It Right for Retail?
October 13, 2014
Your search results are on fire. You've had success with remarketing on Display. Your e-mail blasts keep past customers coming back.
What is the next piece of the puzzle to keep up continuous growth? What can you be doing that your competitors may not be? For many retailers, the answer is video advertising.
When people aren't searching or reading, they're often watching YouTube. You likely already know that YouTube is the second biggest search engine overall with monthly searches in the billions and growing.
This world, while massive, is certainly is not limited to cat videos. More than ever before, your customers may be using YouTube to learn more about products before making purchase decisions. Product reviews, unboxing videos, and demonstrations are becoming more commonplace, especially in tech retail.
Paid Search Holiday To Do List: 5 Steps For Q4 Success
October 7, 2014
It's that time of year again…the weather is cooling down, travel plans are being made, and holiday excitement is spreading!  For all the advertisers out there, we know the busiest time of year is upon you and that you are wondering if there's any way to truly be prepared.  While it may seem like a large undertaking, I assure you there is a light at the end of this holiday tunnel.  The best advice I  can give for the Q4 season is to PLAN AHEAD.
By planning ahead and making sure you are prepared prior to the Q4 shopping season you leave yourself in an optimal position to master anything that comes your way. This is what we always try to help our clients do in the crazy Q4 season, so we're busy ramping up towards the holidays ourselves. That's why I wanted to share my top 5 steps in preparing for Q4 success today.
A Pinterest-ing New PPC Platform
October 3, 2014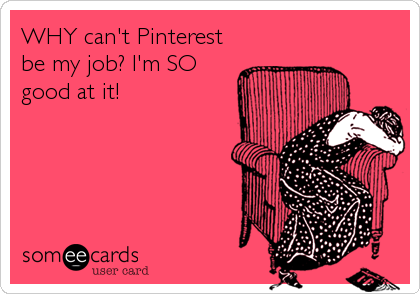 Unless you've been living in a cave the past couple of years, you've seen Pinterest rise from a teenage pastime to a pivotal staple in many marketing routines. In fact, in 2012, only two short years from its birth, Pinterest was driving more web traffic to other sites than Google+, LinkedIn, and YouTube combined.
Let's face it, the world is changing. And with it, consumers have changed the way they shop, who they trust, and how they buy. Your job is still to satisfy the needs of your customers, but how you approach the consumer and how you effectively package information is constantly evolving.
1 2 3 … 43 Next Entries »